Kylie and Travis decided to take their romance to another level when they shared posts of their matching tatoos on Monday night.Though the two haven't declared their relationship publicly yet, there's no doubt that the two are together and there to stay.
Both got their ankles inked with maniature wings, Kylie's on her right leg while Travis got it on his left leg that if they put their ankles together it would form a whole butterfly.
It seems like this 'butterfly' does hold a certain significance for them. First,Travis dubbed his latest single "BUTTERFLY EFFECT", which he released shortly after they started dating, and then on early May, he posted a snap of his new girlfriend entering a jet and captioned it the same – Butterfly Effect. This led fans to think that the song was about Kylie.
Well maybe it is because some of Travis's tweets lead us into thinking the same.
TRAVIS SCOTT:Mi

woke mi this morning :))))))
TRAVIS SCOTT:Waiting on the

This might just be Kylie's nickname, right? The 19-year-old TV star turned business woman and the 25-year-old rapper have been seen together since May clubbing, strolling and even making out. Seems like their out to make this thing work as they are growing stronger by the day.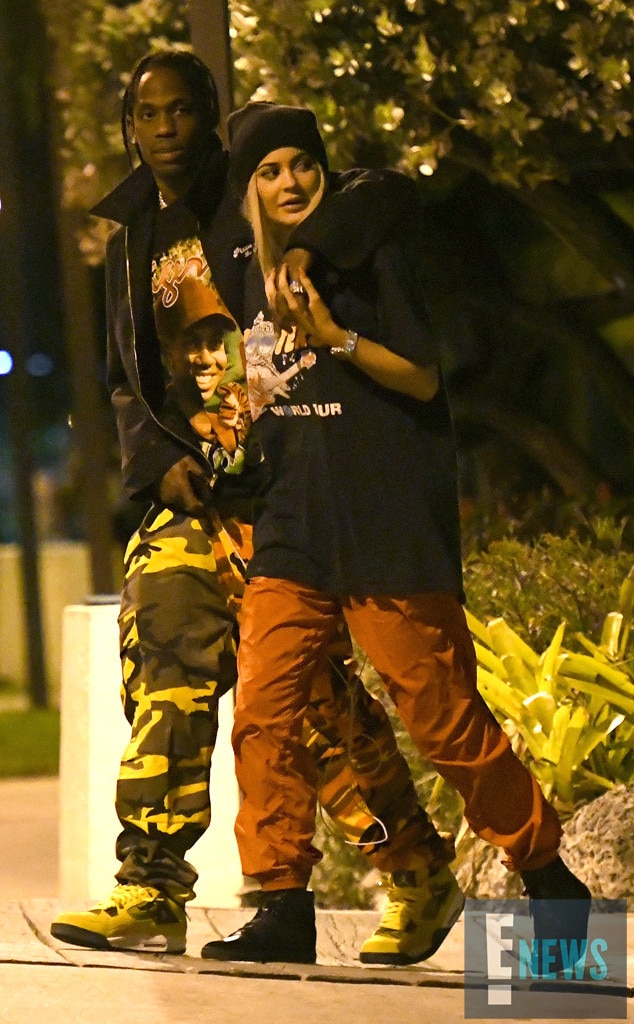 Though highly unlikely, twe're only hoping that they do not come to regret their tattoos.