Nigerian-born singer and songwriter Cynthia Ikponmwenosa Morgan graced the Kiss 100 studio's this morning, to serve as the lovely Adelle Onyango's co-host.
Cynthia Morgan shot into fame with her two hit singles, Don't Break My Heart and Lead Me On, but is best known for her biggest dancehall hit song German Juice.
The 24-year-old is currently working on her debut album and has a recording contract with Northside Entertainment Inc, which is owned by Jude 'Engees' Okoye, who is Peter and Paul Okoye of P-Square's brother.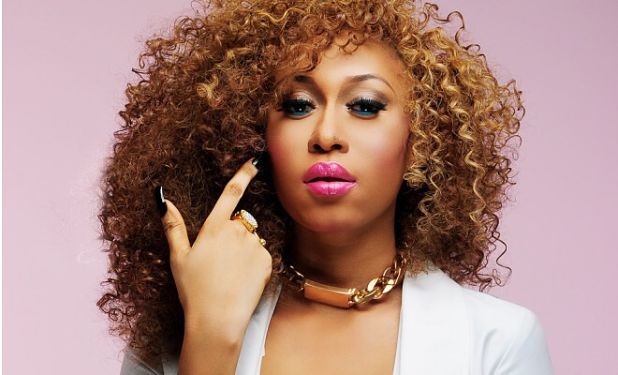 Adelle Onyango had a terrific time with the gorgeous singer in studio and her fans could not hide their joy as they called in to catch up with  the Lagos-based singer.
Adelle took time to out Cynthia Morgan on the hot seat by asking her a few random, personal questions on the Celeb Quickfire segment.
Some of the questions she was asked included: when she lost her virginity, what she would do if she woke up by Victoria Kimani, if she's single or taken and more.
Well, here's the full audio, listen to it and get all the juicy answers Cynthia Morgan gave: