When J Cole decide to take Young Thug on his KOD tour, fans were shocked. Some people loved it, thers hated it and for a while we thought that it was for a brief period of time. But it turns out that the collaborative partnership between the two was just getting warmed up.
Earlier last month, we got treated to "the london" the first time Travis Scott J Cole and Young Thug came together to make a song. It was an immediate hit. So much so that it was no.1 on the apple music charts , on spotify music, YouTube trending, had 70 million global streams in 1 week and 150,00 singles sold which is insane for a single.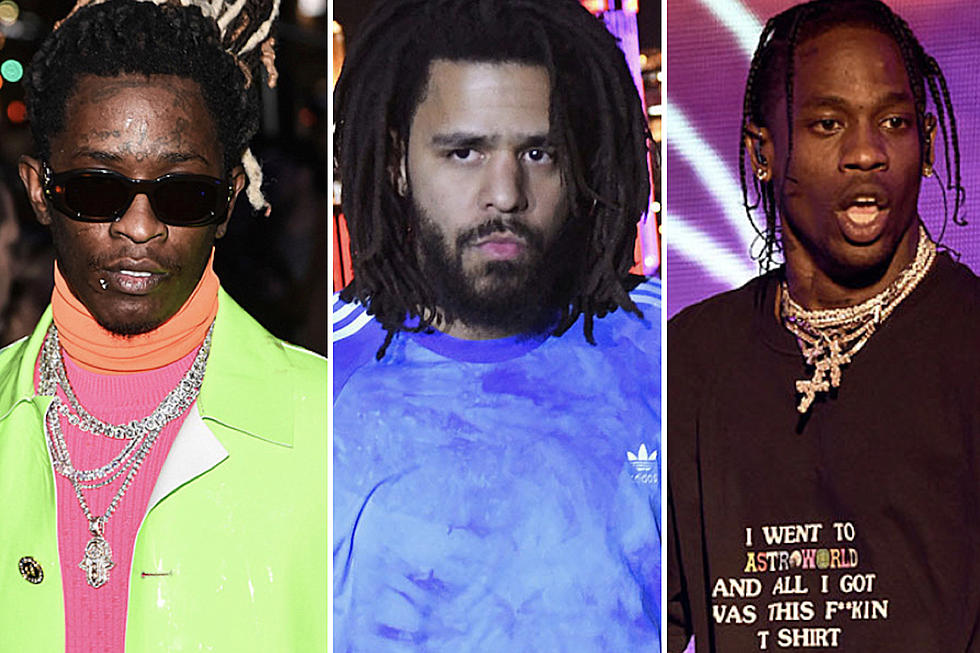 Obviously with all that success we were definitely going to expect a music video. Young thug confirmed this when he posted a video on his Instagram last week with the caption "the london video shoot." So you know that video is going to be epic.
That's just the tip of the iceberg, Young thug is said to have an album released this year dubbed "GOLDMOUFDOG" and J Cole is said to be the executive producer.
J Cole has had one hell of a year from performing at the NBA all star weekend, his chart topping single "middle child" and lending a few verses to a tone of rappers this year. Everyone from 21 savage's" a lot" which is a crowd favorite to his recent collaboration with Ty Dolla Sign on "Purple demon emoji." It seems like J Cole is going against his former ways of being the rapper with no features and so far fans are loving it.
Travis Scott's also had one pretty busy year. From releasing his highly anticipated Travis Scott x  Jordan 1's to working with Dj Khaled and Post malone on the single "celebrate."
We can definitely expect more from these three this year cause 2019 is looking to be a good year for them.